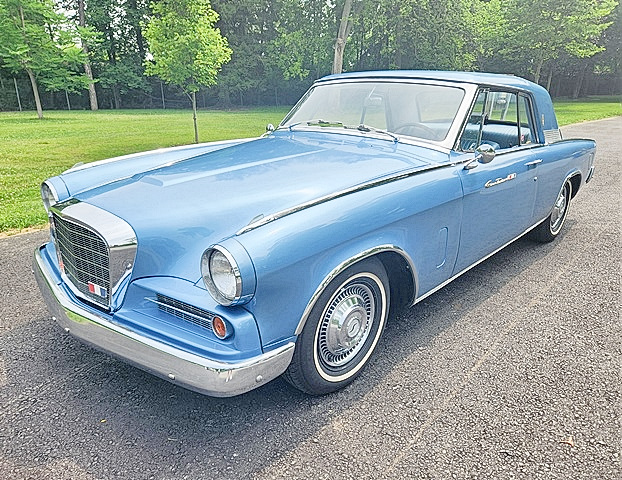 Grand Prize: 1963 Studebaker Gran Turismo Hawk – 2nd Prize $2,000
Drawing June 15, 2024 at the AACA Museum, 161 Museum Drive, Hershey, PA.
You need not be present to win.
$10.00 a chance – Only 7,000 tickets will be sold
ABOUT THE RAFFLE CAR
This 1963 GT Hawk was purchased from the widow of the original owner who bought the Studebaker from Fulker Motors, Baltimore, MD on July 5th, 1963, with a 1958 Hawk as his trade-in. The car has a 289 CI V8, with a 4-Barrel Carburetor, Power Steering, upgraded Front Disc Brakes, and a 4-Speed Transmission, which was converted from the original automatic transmission by the owner. Less than 50,000 original miles show on the odometer. Include with the car are the original 1963 Studebaker sales brochure from Fulker Motors, the original Owner's Manual and GT Hawk Accessory Guide, a copy of the original Sales Agreement, an original Studebaker Shop Manual, and other documentation. The original Fulker Motors decal is still prominently displayed on the rear bumper.
Rules & Regulations | Order Form
Questions? Contact: [email protected] or 717-362-8783 Mon-Fri 10am – 7pm (EST)